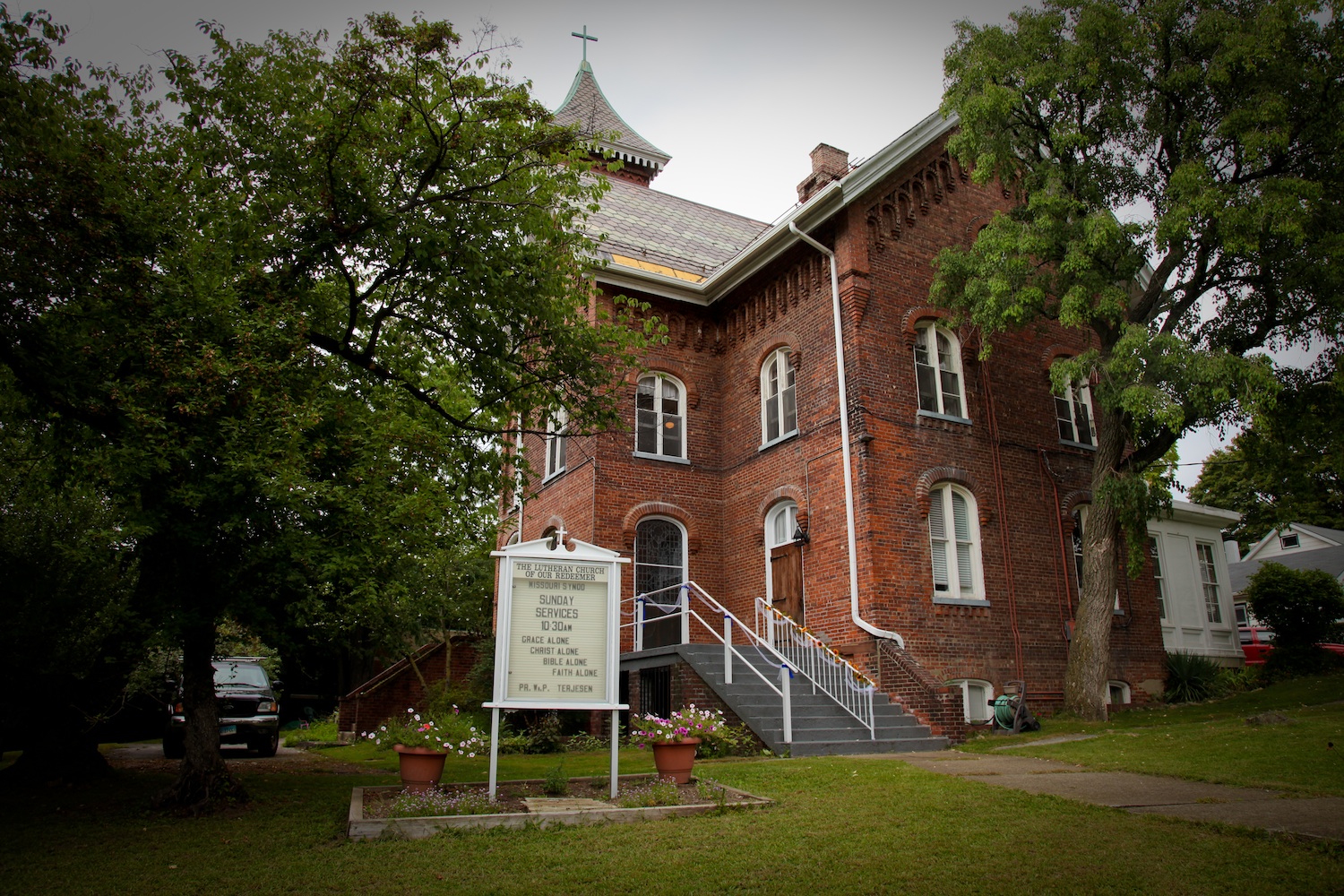 The Lutheran Church of Our Redeemer, Peekskill, NY, is a congregation of the Lutheran Church Missouri Synod. Click on the logo below to visit the Synod's website.


---

Our Pastor is The Rev. William P. Terjesen, who has served us for more than 21 years.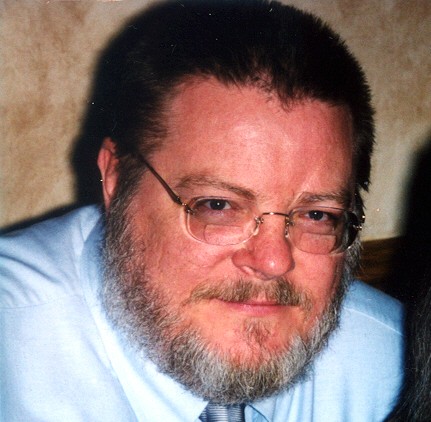 Email him at: prwpt@optonline.net

---

Find out more about our congregation and pastor by visiting our Info page. Click on the question mark.
.
---
If you are in the area and would like to worship with us, or if you are looking for a church home, you can get directions to our church by clicking on the car below.
---
Read about our committment to confessional, liturgical, traditional Lutheranism by clicking on the Luther Rose below.


---
Articles written by Pastor William P. Terjesen.
(You will need the Adobe Acrobat Reader to open these files.)
---

Christians Spurn the Curious Arts an article warning against fooling around with the occult.

God's Word is Our Great Heritage Reformation article from a few years back.

Bulletin Blunders You can learn a lot about the current condition of the Missouri Synod by reading congregations' church bulletins.

Sin and Grace in Matthew A brief study of how St. Matthew presents Christ as a Savior for sinners, and how this is shown in the genealogy that begins the Gospel.

Ten False Assumptions - A refutation of the oft heard slogans of liberals and mission mongers to neutralize confessional Lutheran doctrine and practice. Written Summer 2004.

Confessional Lutheranism - Originally a statement of purpose for our congregational mission, this brief statement expresses the desire of confessional Lutherans for doctrinal and practical integrity.

Confidence in the Word of God - A plea for faith in the objective Word rather than the shifting sands of human emotion.

The Sacrament of the Altar - A brief study of Holy Communion; the Real Presence.

A Shot at Inclusive Language - A mid-90s article that criticizes the modern academic craze of using inclusive language, or fascist fem-speak.

Christ the Firstfruits - Jesus, risen and ascended, has gone on ahead of us. Because He lives we shall live also.

Antidote to Anxiety- An article lifting up Jesus and His unshakable promises, guaranteed by His death and resurrection, as the key to dealing with anxiety.

Are You A Practical Atheist? - The sad truth is, that many people who claim to be Christians live and think as though God didn't exist.

Christ's Sufferings: God's Hand and Counsel - A Lenten meditation based on the writings of Johann Gerhard dealing with Christ's sufferings as God's plan for our redemption.

Devotional Bible Study - This article deals with how a Christian may use the Bible in his daily devotions.

Terjesen's Bible Reading Schedule - Many Bible reading schedules start you with Genesis and take you through to the end of Revelation as is. My schedule includes an Old Testament, a New Testament, and a Psalm reading for each day. Plus it breaks things up in an interesting way that I think aids continuity.

Holy Baptism: A Brief Study - This paper was written at the request of a young Lutheran man who had married a pentecostal girl, to help them decide whether to baptize their children.

Gospel, Baptism, Absolution, Eucharist - A brief study of the doctrine of the means of grace. Why, if we receive grace in one means, does God keep giving the same thing in the others?

Blessed be The Lord! - An exposition of the Benedictus.

Christ and the Tabernacle - A study of how the OT tabernacle and its furnishings pointed ultimately to the coming and redemptive work of Christ for the life of the world.

Merry Christmas or Happy Holidays? - Since I've been a pastor for the past 23 years, I've watched Christmas season greetings get more and more secular. Almost no one says Merry Christmas these days, and if you say it to them, they act scared.

Christmas 2000 - Luke 2:8-14 - A Christmas article from a few years back.

Crypto-Calvinism and Open Communion - A criticism of those in the Missouri Synod who are urging and working for the practice of open communion, while pretending they're not.

The Disappearing Ghost - It was so silly (and wrong) to remove the word "Ghost" from our Bibles and liturgies. It opens the door to unitarianism, and it creates poetic difficulties galore.

Divine Providence - A summary of Pieper's presentation of God's governance of His creation.

Hope and Help in Temptation - a discussion of 1 Corinthians 10:13, a precious promise of God's help in time of trial.

If People Only Knew What They Sound Like! - Written in the mid-90s, after reading an Ann Landers article. Ignorant church members sound so foolish when they opine about their religion with no proper understanding.

Jesus Humbled Himself - Comments on the great passage from Philippians 2 where it is said that Jesus made Himself of no reputation... but humbled Himself, and became obedient unto death, even the death of the cross.

Mary: A model of Faith and Faithfulness - Roman Catholics worship Mary as co-redemptrix with Jesus, and evangelicals tend to denigrate her in reaction to Romanism. Lutherans have a high regard for Mary. They do not commit Romanist Mariolatry, nor do they make the opposite error of low-church protestantism.

Methuselah - An article commending the worthy calling of parenting, and the importance of Christian family life.

Millions now Living may Never Die! - A presentation of the biblical doctrine of the Resurrection on the Last Day.

Peace Through Grace - A criticism of the modern cult of self-esteem with a presentation of the biblical alternative.

Pew-Potatoes or Participants - Active participation in the Liturgy of the Church.

Pray Without Ceasing - What does Paul mean when he uses those words? What is a life of prayer?

Straight Talk About Closed Communion - A question/answer format article on Closed Communion aimed at a more general audience than the longer article on the same topic elsewhere on this site.

The Biblical Practice of Closed Communion - Originally presented at the first Atlantic District Theological Convocation, at Concordia College, Bronxville, NY, in the winter of 1994, this paper has appeared in Christian News and has been the subject of several interviews on the LCMS radio program "Issues Etc."

The Governor's Surprise - Explores the Miracle at Cana as a window into the Creation/Evolution debate. One of my favorites.

The New Testament: Which Text - An article on New Testament textual criticism which favors the Traditional Greek Text of the Reformation and the translations based on it to the modern critical text and its various translations.

The Only Catechism that can be Prayed! - Luther's Small Catechism is an excellent devotional aid and prayer book.

The Survival of True Lutheranism - A brief presentation of the continual struggle of genuine Lutheranism against the forces that would water it down and genericize it.
---
Audio Files:
Sermons, Bible Studies, etc. in MP3 format. (Listen online or download them to your computer or i-pod.)
---

Sermon for Cantate 2013 - based on John 16:5-15.

Sermon for Jubilate 2013 - based on John 16:16-23.

Sermon for Judica 2013 - based on John 8:46-59.

Sermon for Laetare 2013 - based on John 6:1-15.

Sermon for Misericordias Domini 2013 - based on John 10:11-16.

Sermon for Oculi 2013 - based on Luke 11:14-28.
---
Links to other fine confessional Lutheran websites:
---
The Lutheran Church-Missouri Synod - This is the website of our denomination

Concordia Publishing House - The Missouri Synod's publishing house. An expanding collection of superb books, curricula, and supplies. Check it out.

Issues, Etc. - The best, most substantive show on Christian radio.

Repristination Press - a source for excellent classics of Lutheran doctrine and exegesis. Also the source for the Book of Concord containing the English text only from the Concordia Triglotta.

Mark V Publications - Pr. Joel Baseley's website where one can browse and purchase Pr. Baseley's translations of Luther and Walther as well as books authored by the man himself.

Good News for the Diaspora - Articles, inserts, bulletin covers, etc.

Table Talk Radio - Unique radio program featuring Pr. Brian Wolffmueller and seminarian Evan Goeglin.

Pirate Christian Radio - the home station of Issues, Etc. and several other excellent Lutheran radio programs.

Congregation Locater - are you travelling or moving and want to find a good liturgical congregation and avoid the crazy contemporary fluff that's out there? Check this website for info about liturgical congregations in the location of your choice.

Brothers of John the Steadfast - News and articles about issues and developments in the Lutheran Church Missouri Synod.

Confessional Lutherans for Christ's Commission - Similar to the above but geared more toward laymen.

Radical Grace - a new Lutheran Radio program from Florida. Check it out.

Worldview Everlasting - Videos published by Pr. Jonathan Fisk. Very contemporary presentation of the truth of the Word.

Wittenberg Trail - Kind of a "Facebook" for Lutherans. Lots of features. Enjoy.


...more to come
---